Apply for the National track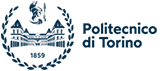 Requirements, procedures and deadlines
Curricular requirements
Bachelor degree or University diploma obtained after a period of study of 3 years;
competences and prior learning acquired by the applicant during the previous academic path, expressed in ECTS credits, must amount to a minimum of 40 credits in core subjects (CHIM/07, FIS/01, FIS/03, MAT/02, MAT/03, MAT/05) and a minimum of 60 credits in the scientific disciplinary fields of specific and related subjects (CHIM/07, FIS/01, FIS/02, FIS/03, FIS/04, ING-IND/31, ING-INF/01, ING-INF/02, ING-INF/05, ING-INF/07, MAT/06, MAT/07, MAT/08). In practice, most of our students hold a Bachelor degree in Physics or Physical Engineering, but some of them have a Bachelor in Mathematics, Mathematics for Engineering or Engineering (Information Area). Other Bachelor degrees may be eligible, depending on whether the applicant's specific study plan fulfills the above requirements. Detailed rules are reported here.
Average grade requirements
Applicants with a Bachelor degree from Politecnico: students who completed their Bachelor degree programme in:

4 years or less are eligible regardless of their average grade;
between 4 and 5 years are required to have a weighted average grade* of at least 21/30
more than 5 years are required to have a weighted average grade* of at least 24/30
Applicants from other Italian Universities: are required to have a weighted average grade* of at least 24/30, regardless of the number of years they took to graduate
Applicants from foreign Universities: are eligible if:

have qualifications awarded by a non-Italian institution and considered valid [please have a look here];
meet the curricular requirements of the MS programme.
(*) the weighted average grade is computed as Σ (grade x credits) / Σ credits
Language requirements for admission
The program is mostly taught in English. IELTS 5.0 or equivalent is required. See here for equivalent certifications.
How to apply
Deadlines for applications
There are various application calls every year, according to the citizenship, country of residence and degree [please visit this page for further information].
Earlier calls (typically two) are devoted to applicants with a non-Italian degree. For the enrollment in the academic year 2022/2023 the first call opened on December 23, 2021 and expires on February 2, 2022, while the second call opens on March 11, 2022 and expires on April 7, 2022. Importantly, the admitted applicants who need a VISA for Italy (non-EU citizens) should also pre-enrol in order to have the required time to obtain their VISA. The pre-enrollment procedure is carried out through the Universitaly portal and typically starts in Spring every year.
A later call is devoted to applicants with an Italian degree. The deadline is typically in Fall (e.g., last year it was on October 19, 2020).
In case of admission, deadlines for enrollment can be found here.
How many students are admitted each year?
There is no a priori limitation on the number of students admitted to the National path.
Language of Teaching
Most courses of the National path of the Master of Science programme are taught in English, while some courses are given in Italian. See here above for the language requirements for admission.
Obtained Degrees
Graduates receive a "Laurea Magistrale" (Master of Science) degree from Politecnico di Torino.
Financial Support
Every year the Politecnico di Torino provides financial support for highly qualified international students with the TOPoliTO Programme. The yearly gross amount of each scholarship is 8000 euros. Further information can be found here and here